Nokia veut devancer Palm en lançant son smartphone N97 quelques jours avant la sortie très attendue du Pre.
Le seul problème : son prix 776 USD … Il est vrai que Nokia semble avoir un souci pour fixer les prix de la série N (N95, N96). Plus généralement , on peut se poser la question suivante :
Bien que Nokia soit leader incontesté du marché de la téléphone, est-il pour autant capable d'inventer et de marketer un produit haut de gamme/ »high-end » ?
Pour ce qui est des caractéristiques techniques, je vous invite à aller voir sa fiche sur GSM Arena.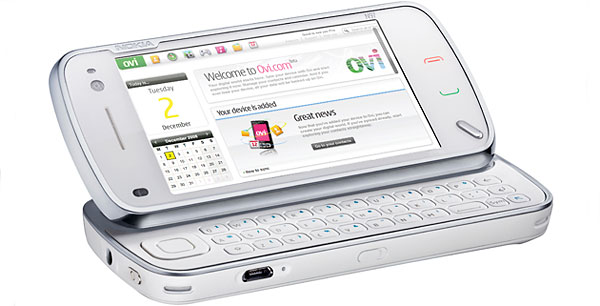 Nokia wants to be first-mover against Palm launching its smartphone N97 a few days before Palm release.
The main problem: its price 776 USD. Nokia seems to have a problem to set up prices for N series (such as N95, N96).
Consequently, we can wonder:
Even if Nokia is farly the cellphones leader, is the company able to invent and to market an high-end product ?
Regarding technical features,  I invite you to go on GSM Arena.