Si de nos jours, la tendance est à la miniaturisation, il y a de rares cas ou cela peut poser problème. Après une soirée passée à photographier tout le monde avec votre appareil photo flambant neuf, arrive le moment ou tout le monde veut pouvoir admirer vos clichés. C'est la que ça se corse: l'écran de 2 pouces est vraiment trop limité.
Heureusement, Nikon a pensé à vous, et combine un appareil photo de 12 millions de pixels, et un vidéoprojecteur.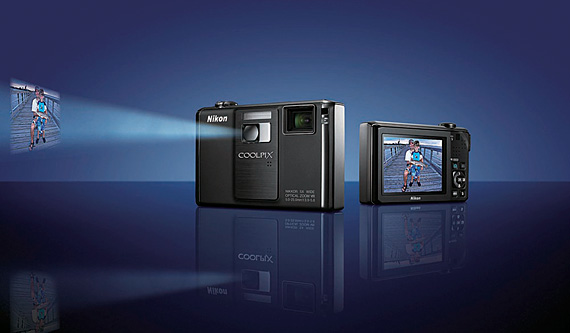 Dites adieu aux contorsions habituelles, et projetez vos photos et vidéos sur n'importe quelle surface plane adaptée. Nikon promet une taille de 40 pouces, que demander de plus ?
Caractéristiques techniques :
Capteur 12.1 megapixels
Zoom optique x5 | Zoom numérique x3
Gamme ISO : 80 ~ 6400
Autonomie : environ 220 clichés
Dimensions : 99.5 x 62.5 x 23 mm
Mode vidéo
Stockage : SD – SDHC
Plus d'infos sur le site officiel de Nikon
Véritable avancée technologique ou stratégie marketing ? Nous en saurons plus à la sortie de l'appareil, à l'automne, pour un prix d'environ 700$.
Nikon a peut être trouvé le moyen de ressortir nos clichés du fond de nos disques durs, mais il reste à voir si le prix relativement élevé de l'appareil est réellement justifié. Personnellement, je me vois mal regarder mes photos de vacances sur le premier mur disponible, mais les perspectives artistiques sont tout de même non négligeables.
Et vous ?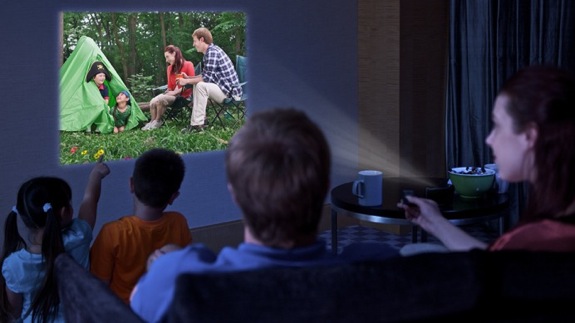 For sure, today's trend is miniaturization, and  there are some rare cases where it can be a problem. After a night you spent shooting everyone with your brand new digital camera, comes the moment where everyone wants to see you pictures. That's when it's getting annoying, the 2 inches screen is really too small.
Fortunately, Nikon thought of you, and combines in one single device, a 12 megapixels digital camera, and a video projector.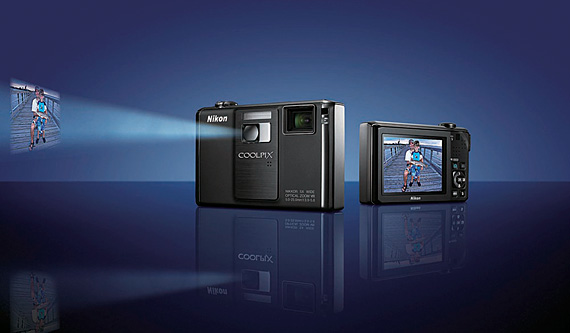 Say goodbye to the usual contortions, and throw your pictures and videos on any adapted surfaces. Nikon promises a 40 inches size, what else should we need ?
Technical features :
12.1 megapixels sensor
Optical Zoom x5 | Digital zoom x3
ISO Range : 80 ~ 6400
Battery life : about 220 shots
Dimensions : 99.5 x 62.5 x 23 mm
Video mode
Storage : SD – SDHC
More informations on Nikon's officiel website
Real technological enhancement or marketing strategy ? We will find out at the device's launch, this autumn, for about 700$.
Nikon maybe found the way to take our pictures out of the hard disk drives, but we need to know if the high price really worth it. Personnaly, I don't see myself throwing my holiday pictures on the first available wall, but the artistic possibilities are interesting.
What about you ?